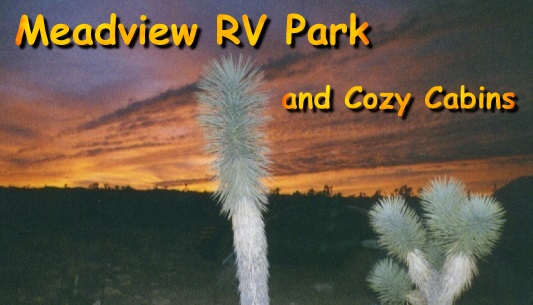 Fishin' & Boatin' on Lake Mead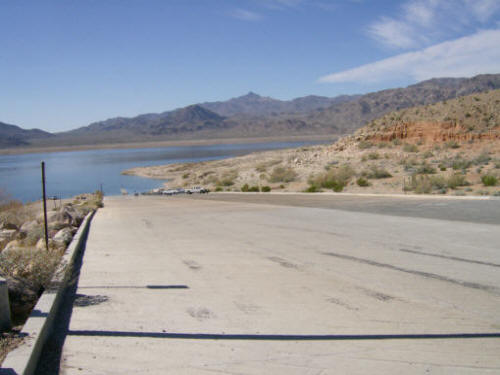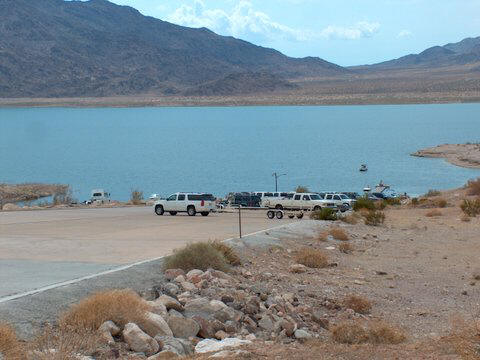 Boat ramp is open - handles 2 boats at a time.

(Photos by Annie)

Construction at South Cove:

Construction of launch ramp is ongoing and launching is

good !

4-Wheel Drive Recommended

Water level is fluxuating..... Lake level is approximately 1090.

Click on

to see the current level.

While the fishing is generally good all year round, the best fishing on Lake Mead is in April, May and June. At this time the striped bass and large mouth bass move out of deep water to water better suited for spawning. They will feed on shad, minnows, blue gill and crawfish found off edges, points and reefs.

The best spots are where warm water meets cold water. Work the areas where water of different temperatures meet, trying several different spots if necessary. When a large striper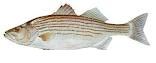 strikes, he can run out a lot of line. Let the drag on your reel do the work. When he gets close to the boat he may put out a final strong effort to run again. Net him and the trophy is yours. Trolling, jigging, or bottom fishing with anchovies works well for this large predator of the deep. Large

and small

mouth bass move into the shallower areas at this time of year to build their nests and prepare to spawn. Try to avoid casting a shadow in the clear shallow water. The shady side of rocks and the area around brush or dead trees are their favorite hiding places. Place your lure past the spot you wish to fish and slowly reel it in. Catfish

are caught on the bottom and most often at night. Still fishing with either stink bait or worms seems to catch the most fish from the bank or your boat. Good sized blue gills

can be taken on small hooks or flies. Trout

which were once common in Lake Mead, are getting harder to find because they are a delicacy of the Stripers.
Depending on the water level it is possible to go some 30 miles up the canyon from Pierce Ferry. However, the National Park Service has banned "Personal Water Craft" from going up the Grand Canyon. For more information Click:
At present water level is too low to proceed, period.
Proud Fisherwoman (5 lbs - 18 1/2 in.) Mine is Bigger than your's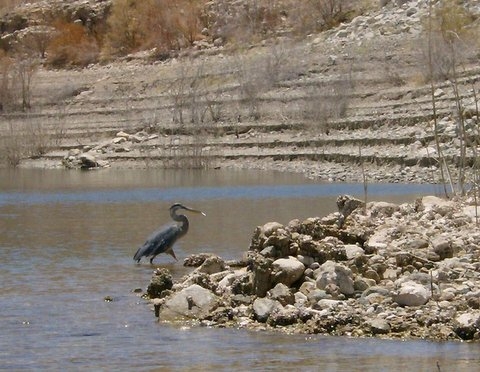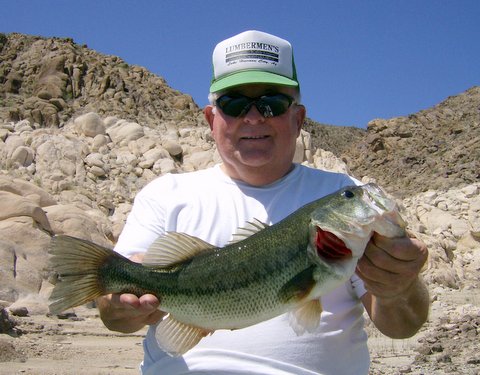 Mine's Even BIGGER !! A Serious Fishing Competitor: Egreetta Caerulea (Blue Heron)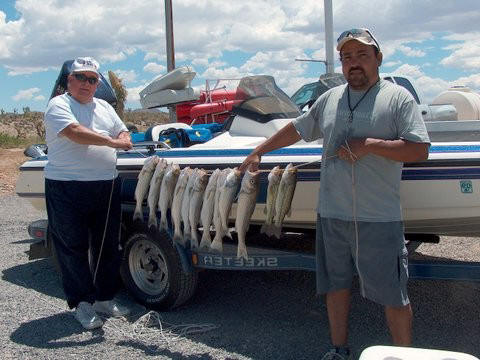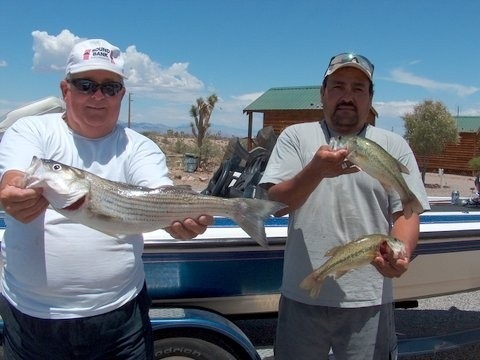 A fun Day on the "Lake" Just showing off a bit...
(Photos by Annie)
Questions or comments about the website? E-Mail the webmaster.

Revised 04/09/2017
This page and all attached pages © 2001 - 2017 Meadview RV Park